Bio

sans

gluten



Soft and balanced
No fuss, no frivolity and no gluten, this nectar is completely naked underneath its blonde gown. What's more, it has a perfectly balanced and naturally fruity personality. Don't be afraid of its spectacular carnivorous apperarance, you're the one who'll be doing the devouring!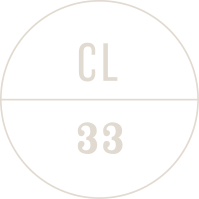 Natural spring water
barley malt
hops
yeast
A lager with a malty taste balanced by gentle fruity flavours.
Enzymes are added during the brewing process to enable the removal of the gluten.
Gentle and well-balanced in the mouth. Perfect.
Gluten-free lager is the perfect accompaniment for all kinds of meat and fish. Why not try it with mixed salads or fruit-based desserts too?
COLOUR EBC : 15-18
BITTERNESS EBU : 12-14
OPACITY NTU : 80-120